Capital Health
is Nova Scotia's largest provider of health services, with over 12,000 employees, physicians, learners and approximately 1,900 volunteers. In July, Capital Health issued a call for artists to create an image to accompany the statement "
Each of us is different. Respecting these differences you and I will create healthy people, healthy communities.
" Twenty-four artists responded, and I was selected by a judging panel (made up of members of the Diversity Council) as the successful artist.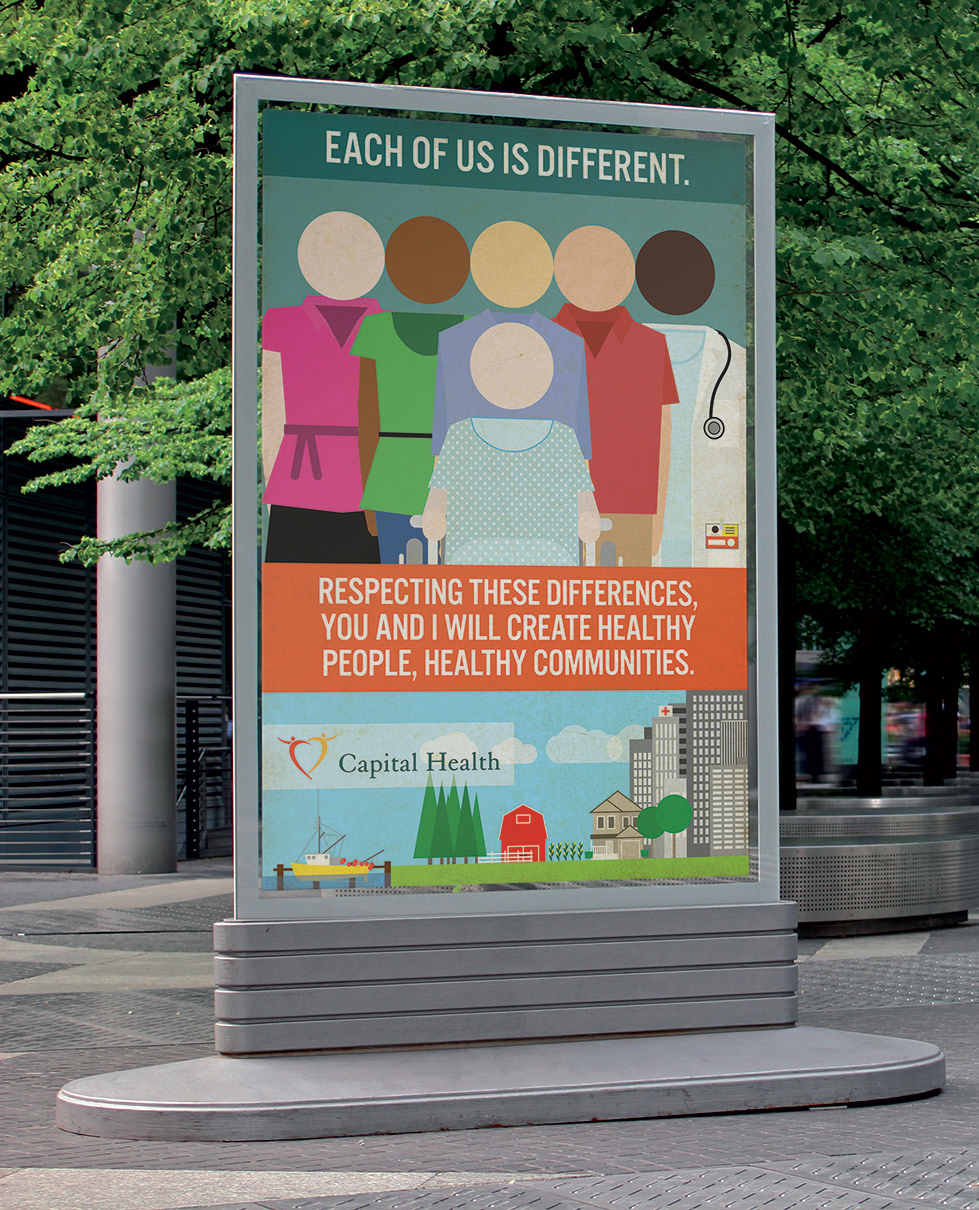 The concept I had for the campaign 
carries through five different languages (three of which can be seen below), each with it's own particular configuration of figures.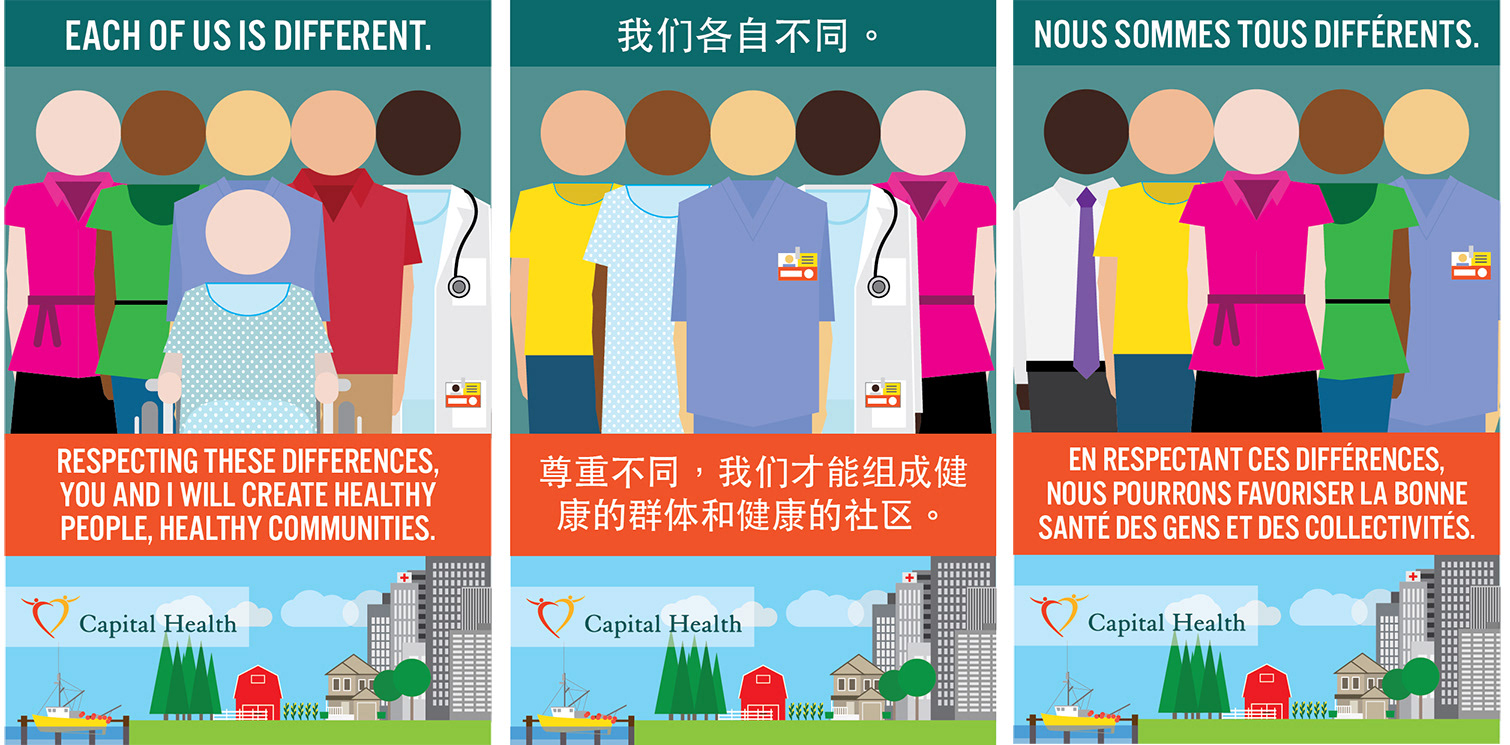 The design was also carried through to the masthead for their 2013 Diversity Progress Report.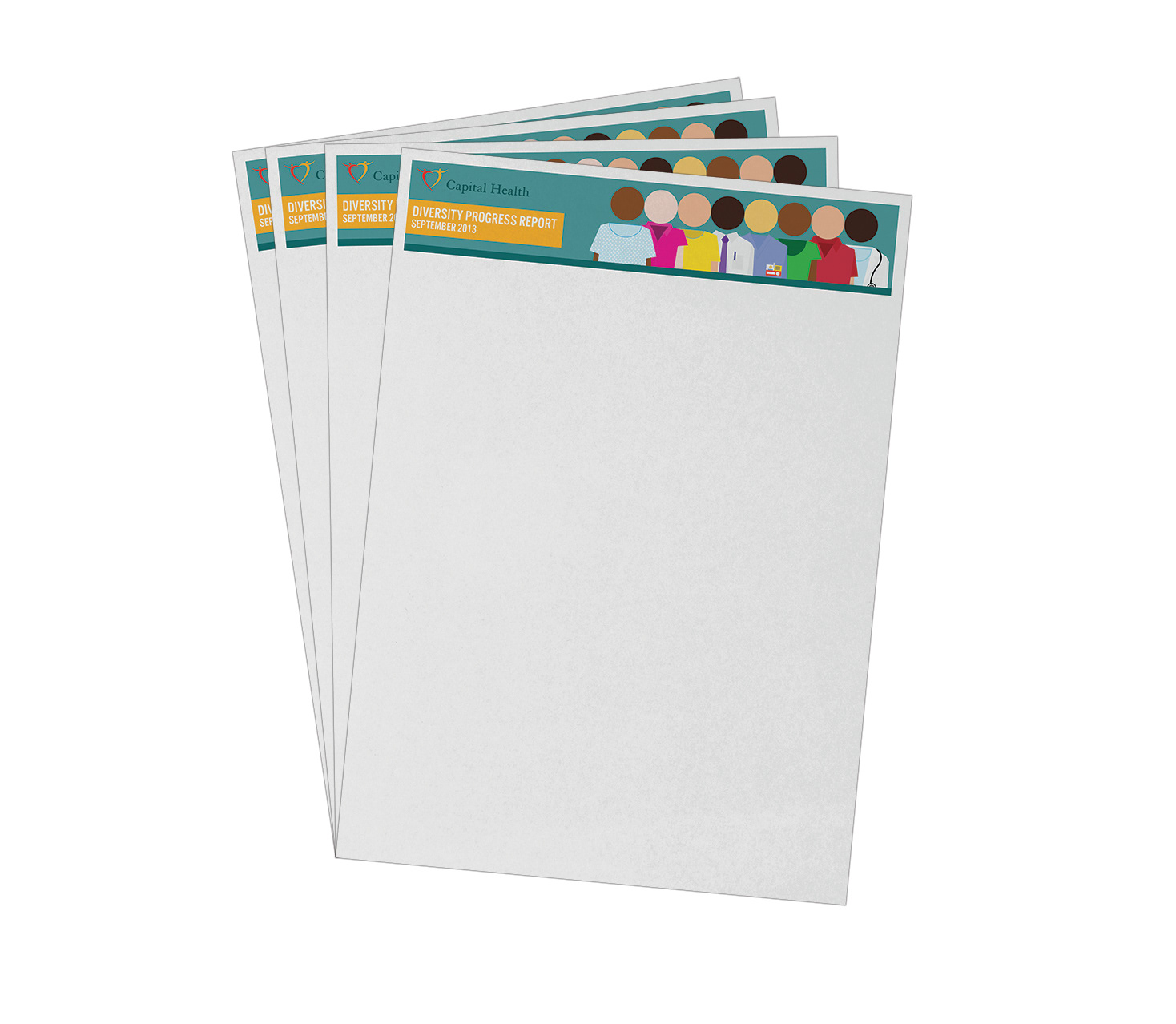 There was a Diversity celebration on September 13th where my art for the campaign was revealed to the public and staff of Capital Health.  It was a full house, with speeches, highlights of diversity achievements, performances, and refreshments. Even a local newspaper and the Mayor were there!