The Cape Breton Dragon Boat Festival is an organization that I worked closely with for nearly 3 years.  The were the non-profit organization that I chose to offer volunteer design services to, as I try to do when my schedule allows. 
I created many many pieces for the CBDBF and was even part of their board acting as Director of Marketing.  All in all, we had a great relationship, and ended up with several interesting pieces, some of which you can see below.  
First you'll see some print materials form the 2011 Festival, which we tried to push in a slightly different direction for the look-and-feel, compared to the previous year.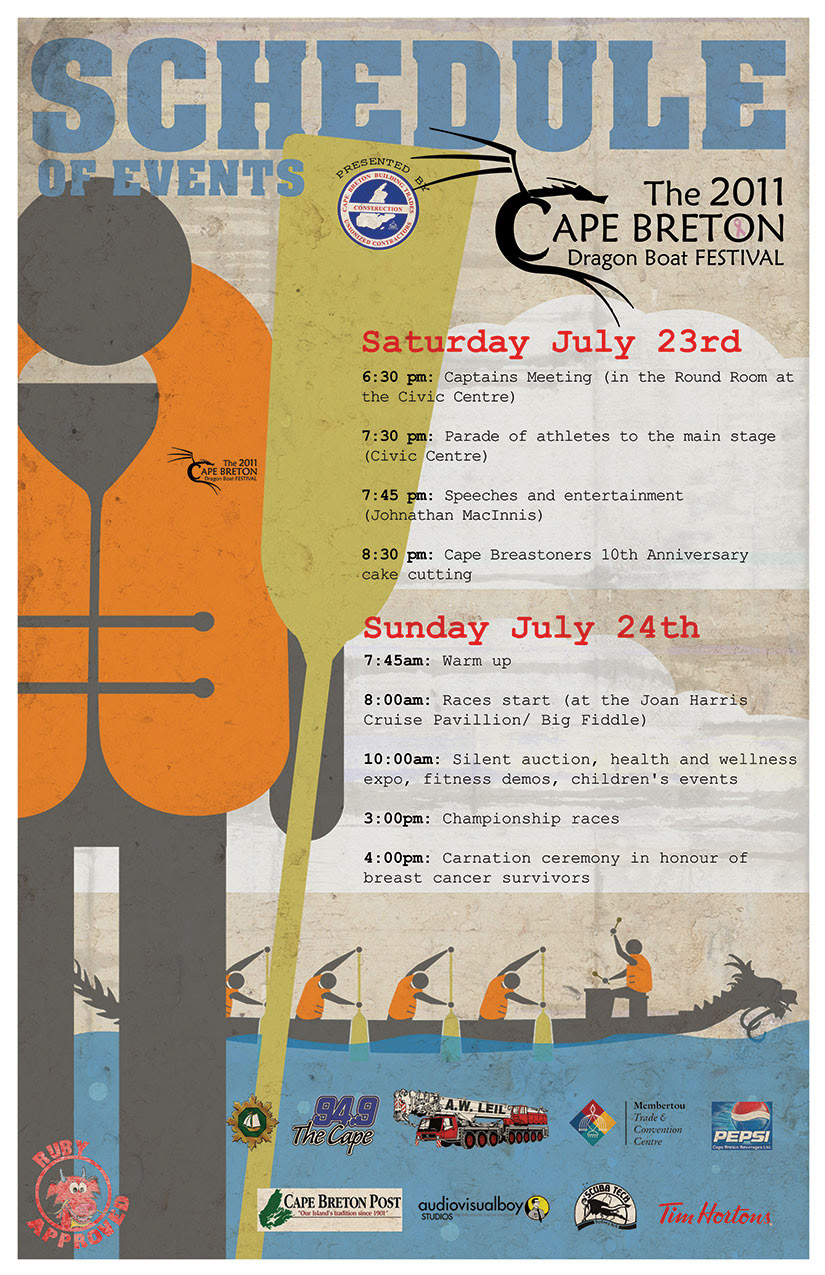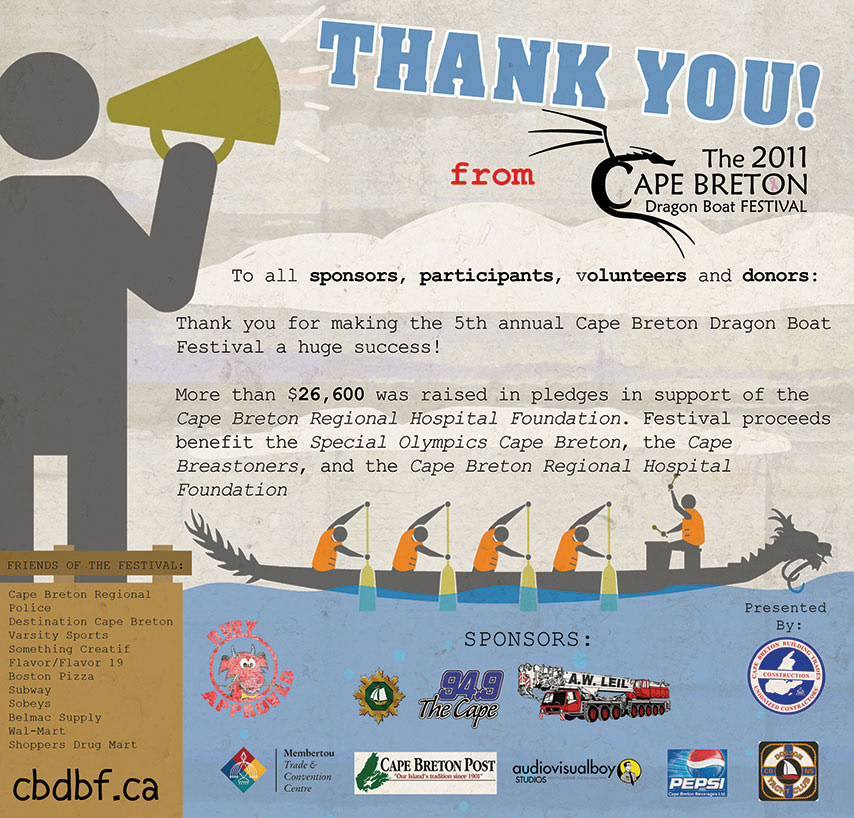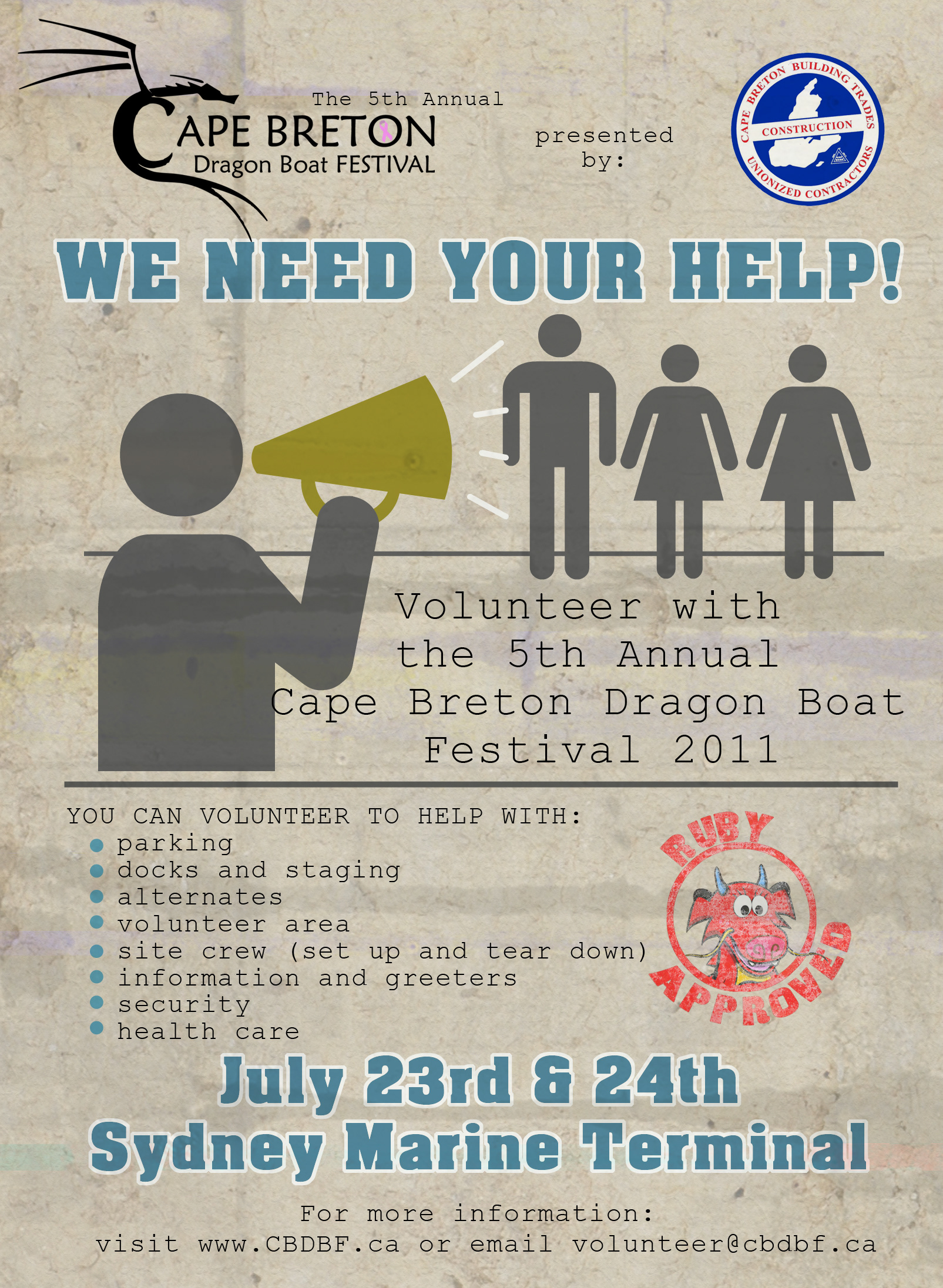 Next you'll see a series of four posters that feature custom road-sign designs.  The signs were actually created, life-sized, out of corrugated plastic, printed in vinyl, and plastered all over Cape Breton Island.  This was part of a guerilla marketing tactic to garner attention, and build a little bit of intrigue and suspense.  It was a huge success.