This was a project I worked on when I was at Impact. I worked closely with the Lead Designer at Impact and together we worked closely with the Brand and Communications Strategist on this project.  The Brand and Communciations Strategist crafted the langauge and wrote all the copy, while I was responsible for leading the creative on the project.  I brainstormed with the Lead Designer, and then established the style, look and feel.  I then tasked the Lead Designer with two fo the pages and I illustrated and laid out the remaining pages and covers.  
This brochure was meant to act as a sales brochure for the clients employees, and there were in fact four variations, with the flow of the order of the pages changing, as well as the "story" within, to have custom-tailored pieces for whichever salesperson needed the brochure.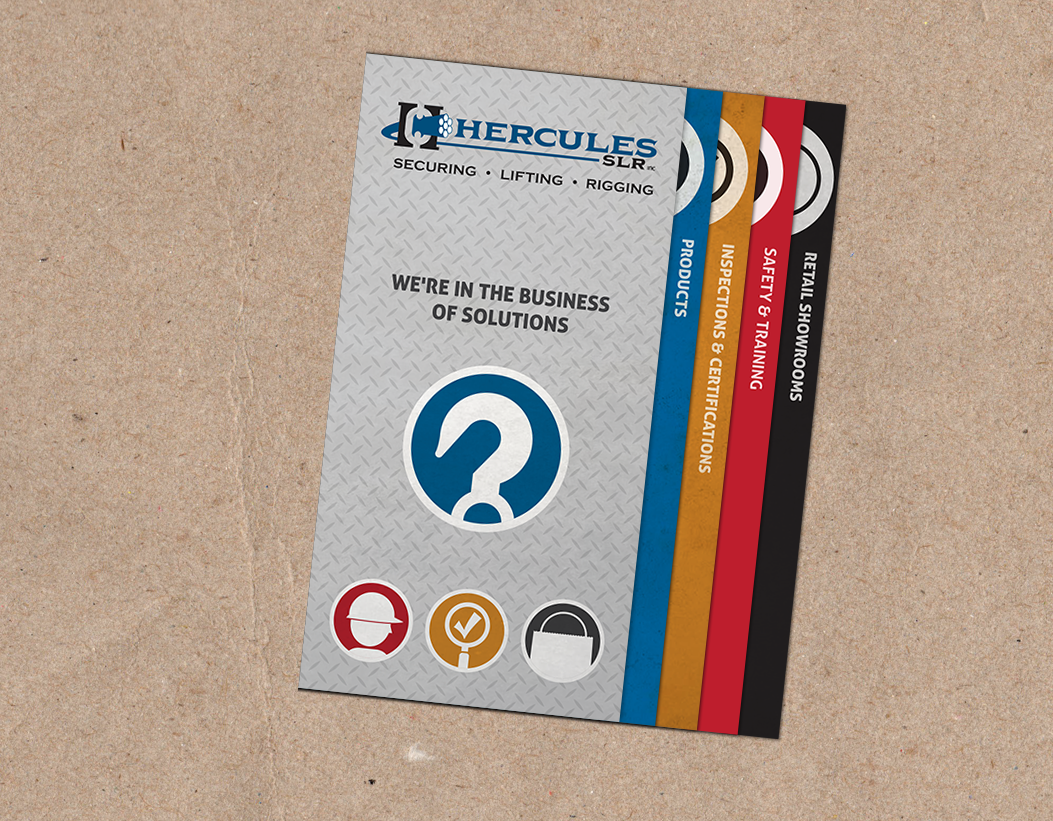 This design overall was a very different direction for the client, and leagues above anything the client had ever used before.  It was interesting to see their initial reaction of shock upon initial viewing, and then watch that slowly turn to excitement as they shared the initial mockups around with their employees and staff members, coming to fully embrace the new direction and concept.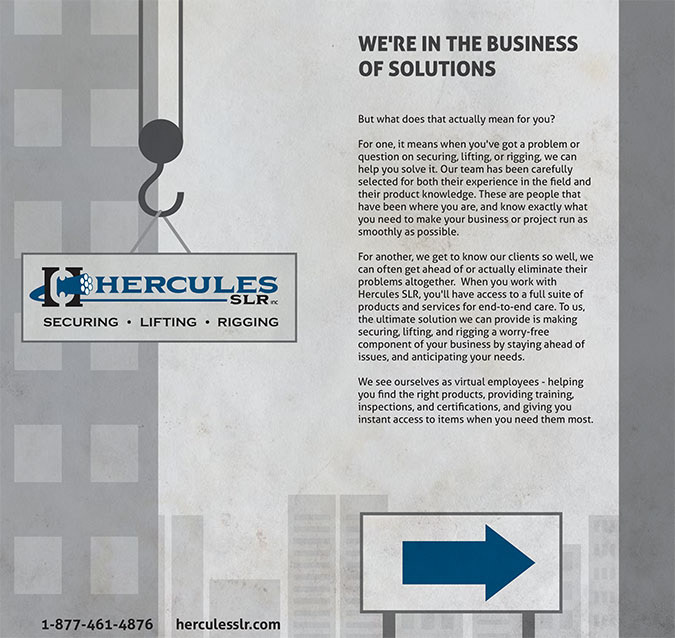 The Lead Designer and I did our due-diligence in research, and the client was overjoyed to discover the warehouse rendering contained all of the actual elements form their real-life warehouse!